ANALYTICAL & INSPECTORATE SERVICES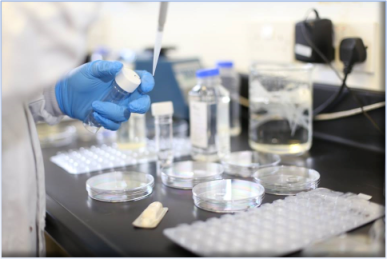 Providing laboratory testing, auditing and environmental expertise in the Shetland Isles since 1985.
SSQC Ltd is an independent quality assurance company based in Shetland.
Shetland's first line defence for product quality
Specialist time-critical services, enabling quality issues to be identified & dealt with as soon as possible
High-quality services tailored to meet the needs of clients
We can:
Supply clients with sampling equipment & laboratory consumables
Deliver bespoke training e.g. sampling procedures
Visit client sites or premises to undertake sampling
Analytical Services
Microbiological & chemical testing for a wide range of water, food-borne and environmental pathogens.
We are UKAS accredited for a range of tests as described on our UKAS schedule of accreditation (Lab No. 2651):

2651
Accredited to ISO/IEC 17025:2017
Services include:
Hygiene testing e.g. environmental/product swabs
Product testing
Shelf-Life testing
Tests include
E.coli
Total Viable Counts
Coliforms
Listeria
Salmonella
Enterobacteria
Pseudomonas
Staphylococcus
Inspectorate Services
The highly experienced Inspectorate Service team have been working alongside the Seafood Industry to improve quality for over 30 years.
The service has expanded and developed to include other areas of Industry including:
Third party auditing
HACCP Development
For more information contact us at: